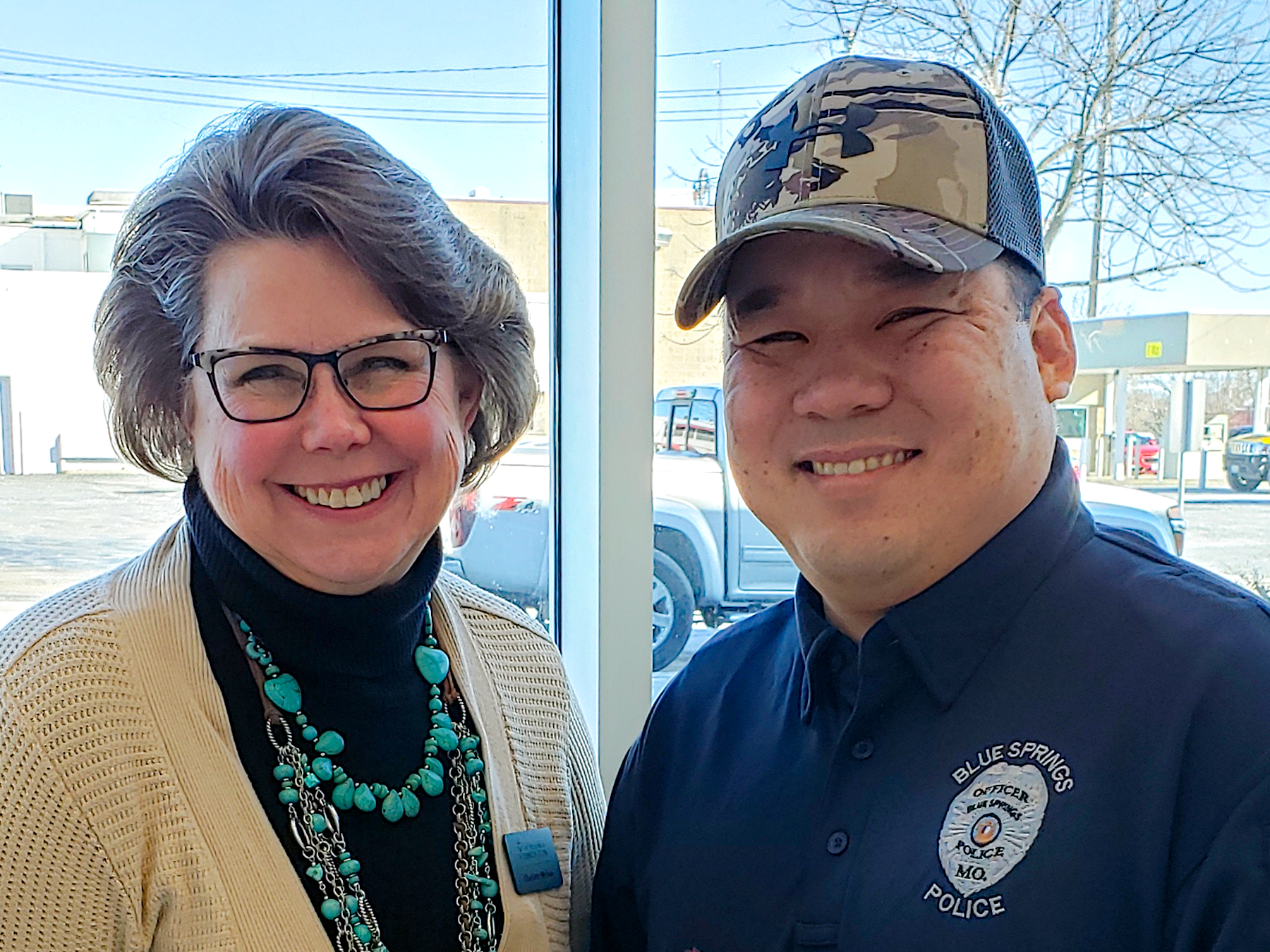 Our ThinkFirst of Greater Kansas City team presents free assemblies to schools all over Kansas City about the importance of safe driving - like wearing a seat belt and getting rid of distractions. Our speakers are health educators and individuals who have suffered from permanent brain and spinal cord injuries as a result of a motor vehicle crash. They share the stories of their injuries with thousands of kids every year.
Our ThinkFirst injury prevention coordinator, Charlotte Melson, does a lot to make sure our assemblies and speakers are in the community. She schedules our speakers, organizes each assembly and communicates with all the schools that host our program. The one thing she doesn't do is share a personal story – because she didn't have one.
"I never wanted to have a story to contribute to these assemblies, but I do now."
Charlotte was driving at night and turned onto a highway ramp. A distracted driver ran a red light and hit her with such force it caused the car to roll over and slide. When the car stopped, Charlotte was hanging upside down suspended by her seat belt.
"I was screaming for someone to get me out. I was worried my car was on fire. I waited for what seemed like a long time until I finally heard voices and the first responders got me out of the car."
Blue Springs Police Officer Reed Kotake arrived at the scene first and provided a calm voice to help Charlotte out of the car. She emerged with only bruises and a broken fingernail.
"I say all the time to wear your seat belt. It saves lives. I'm here to tell you-it saved mine."