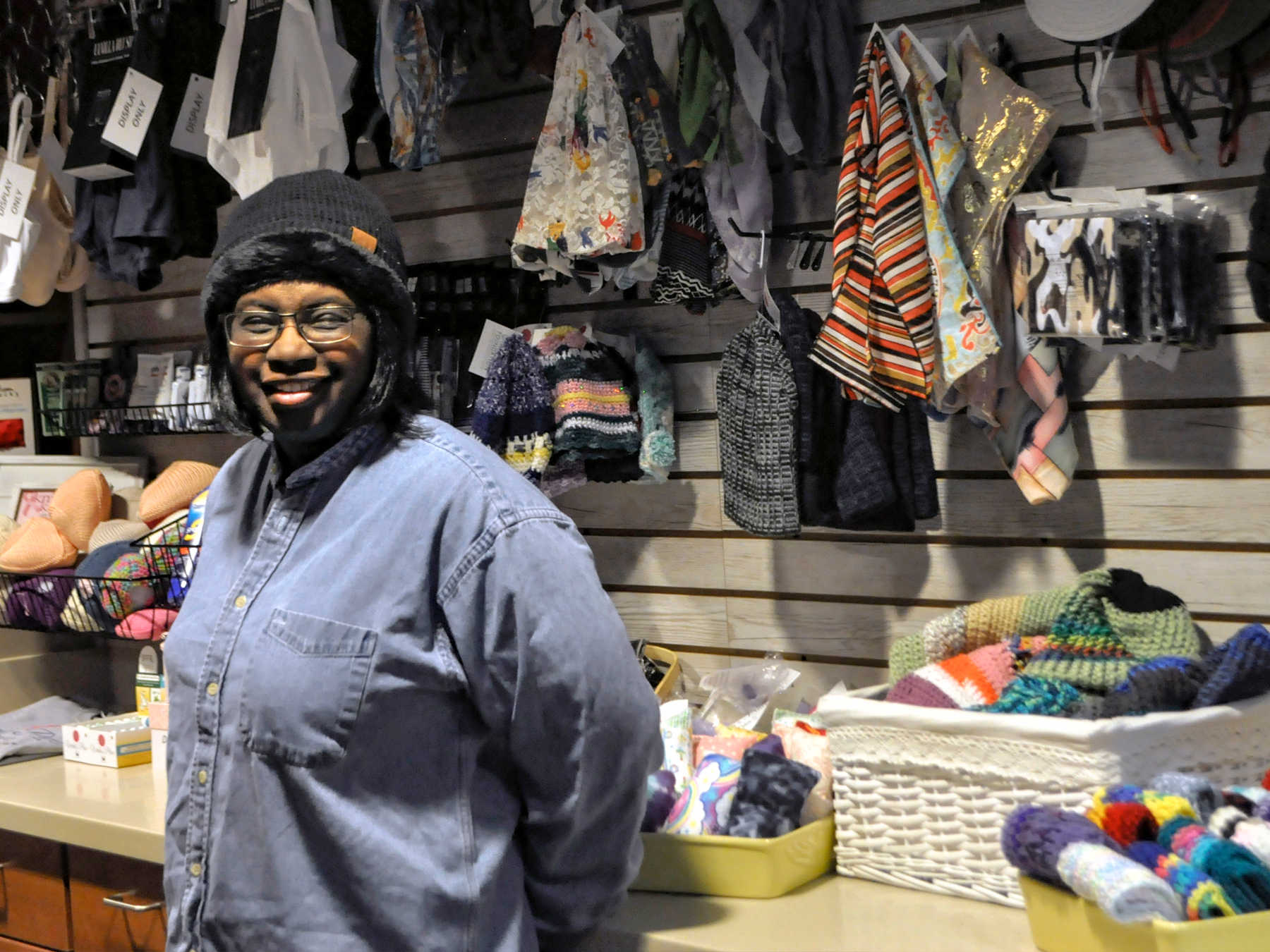 Schlonda McCalley's port was placed in 2017 after being diagnosed with breast cancer. The port stays in her chest for five years.
"It's an easier way for them to draw blood if need be. It's better than sticking her arm because her body can't heal as fast," Schlonda's daughter, Shakara, said.
The port has to be flushed every six weeks. It takes about seven minutes, but Shakara accompanied her mother. She's accompanied her mother to many appointments since September 2017.
"I'm just glad she was here to help. You don't know how thankful I am for her," Schlonda said.
When Schlonda was conducting her monthly breast self-exam, she noticed a strange lump. She scheduled a mammogram that resulted in a biopsy. That biopsy resulted in a pervasive form of breast cancer.
Her treatment didn't start right away. The biopsy results took several weeks. And there were tests to see if the cancer was hereditary or a result of the BRCA gene.
"It would have been worse if they hadn't caught it soon because it was a fast growing cancer," Schlonda said. "It was invasive."
"The main three causes of breast cancer didn't cause hers. It wasn't a hormone imbalance. It wasn't caused by genes," Shakara said. "It was just some kind of mutation. And very fast growing."
The only treatment options were chemotherapy and radiation. Schlonda's chemotherapy appointments were every other day for 16 weeks. The treatments took nearly an entire day and left her physically exhausted. Immediately following those treatments, Schlonda started radiation every day for four weeks. The effects started to snowball. She lost sleep, developed lymphedema in her right arm and could no longer work as a nurse in labor and delivery.
"When it came to working, I could no longer do the job I was supposed to do," Schlonda said. "I used to scrub in for all c-sections. But I had to wear a lymphedema sleeve on my arm. I couldn't scrub in when I was wearing the sleeve. I couldn't do everything that I normally did."
Schlonda's nurses recommended she check out Verda's Place, an assistance center for low-income cancer patients coordinated by The Research Foundation and Bra Couture KC. She received a bra, wigs and scarves.
"Those items gave me more confidence to search for a new job," Schlonda said. "Verda's Place helped me greatly because it was there when I needed to feel more balance."
Schlonda finished her treatments and continues follow up appointments with Shakara by her side. She's using the comfort items Verda's Place provided to find a job she can perform as a cancer survivor.
"Everything will work out. I believe it will."