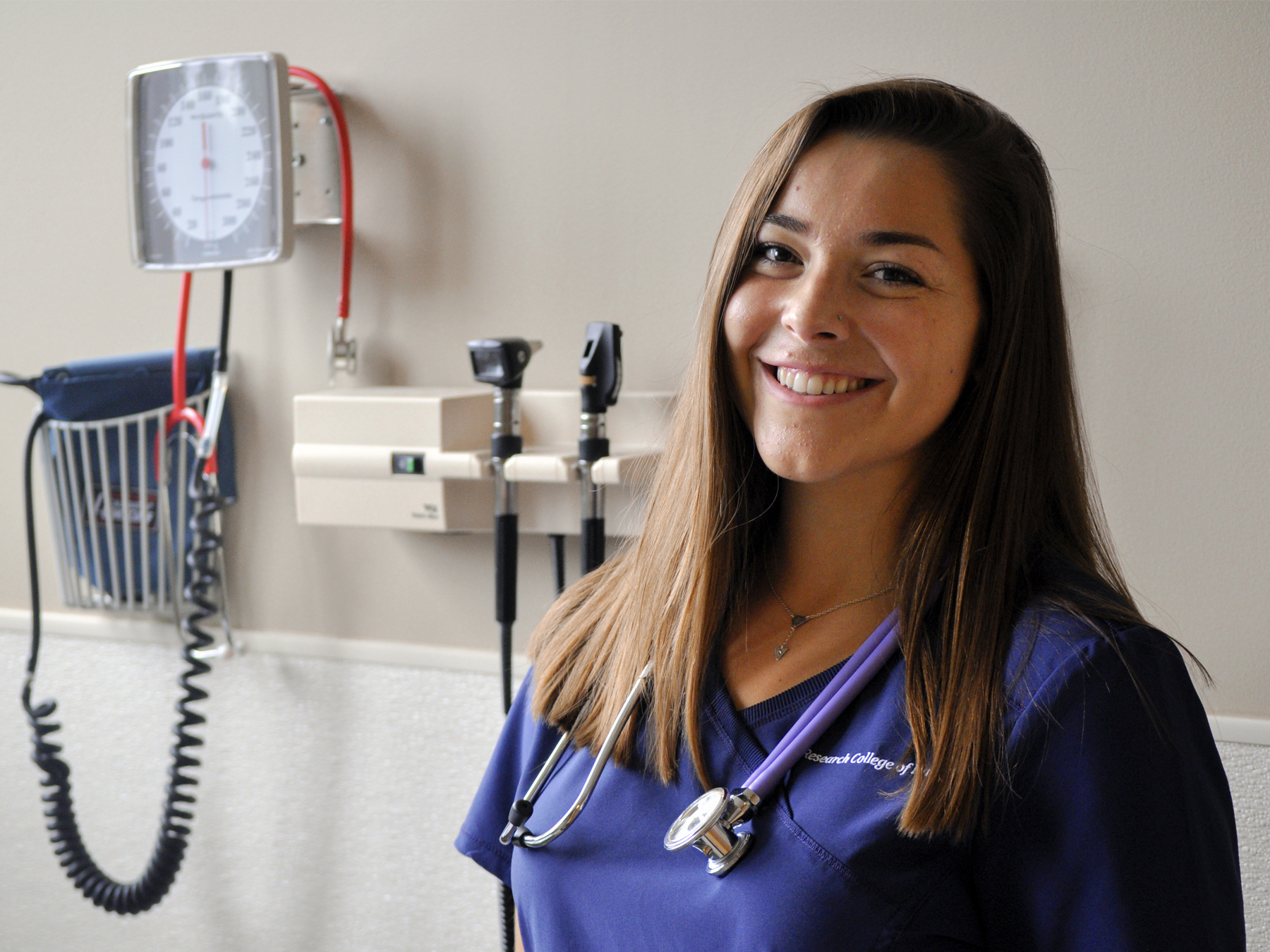 KANSAS CITY, Mo., (Nov. 12, 2020) – The Research Foundation is encouraging friends and supporters to create future nurses by raising $2,000 for nursing student scholarships on GivingTuesday.
Every year, The Research Foundation awards thousands of dollars in scholarships to nursing students in Kansas City. In 2019, Sam Zech, a junior at Research College of Nursing, was awarded a GivingTuesday scholarship.
"The health crisis surrounding COVID-19 interrupted my nursing education. However, it has shown me just how critical this career is and reinforced my desire to help in any way I can," Zech, said. "I'm more motivated than ever to become a nurse and care for others. This Giving Tuesday, you can help me and other students get there."
GivingTuesday is a global generosity movement, unleashing the power of people and organizations to transform their communities and their world. GivingTuesday will kick off the generosity season this year by inspiring people to give back on December 1, 2020, and throughout the year.
The movement was launched in 2012 as a simple idea: to create a day that encourages people to do good. Over the past nine years, this idea has grown into a global movement that inspires hundreds of millions of people to give, collaborate, and celebrate generosity.
Those interested in creating a future for students like Sam during The Research Foundation's GivingTuesday campaign should visit theresearchfoundationkc.org/futurenurses.