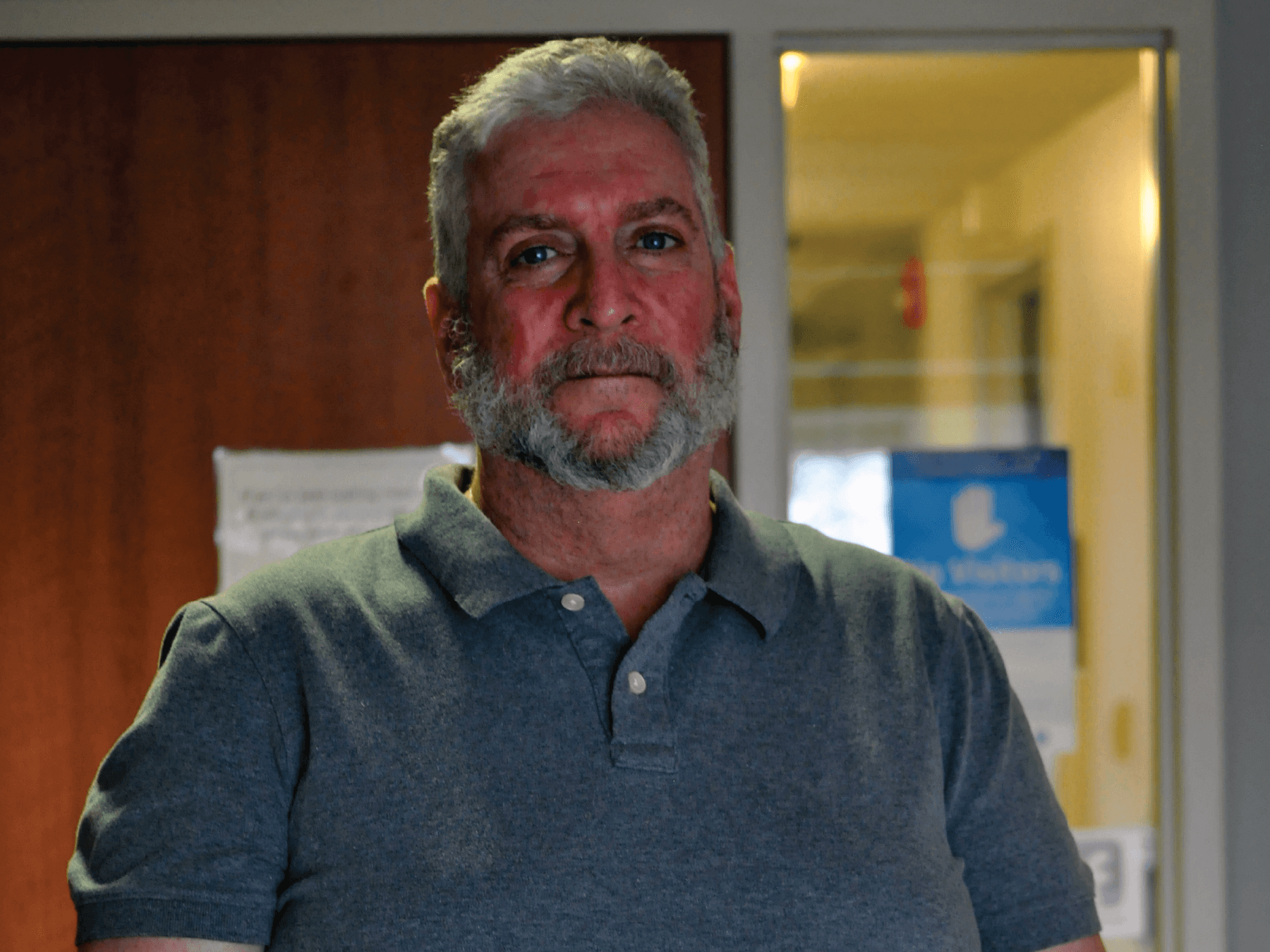 Dennis Stanley scheduled a routine colonoscopy in the fall of 2021. He had no idea it would result in utilizing the resources offered through Verda's Place.  
"This hasn't been easy, but Verda's Place helped make it as easy as it could be."
The colonoscopy found three polyps that were considered precancerous. Two biopsies later and the doctors confirmed that Dennis had cancer.
"It wasn't until the second biopsy when they confirmed it was cancer that it hit home. It took the wind out of my sails."
The radiologist explained what to expect ­– two weeks of chemotherapy and six weeks of radiation. His physicians are confident it will work; it has an 80% success rate. But Dennis still felt defeated. He has lived with HIV for 14 years and this diagnosis came at a difficult time in his personal life. That's why his support system has become crucial.
"All my family and friends have come through for me. I know they are there any time I need the help. And Verda's Place has been extremely helpful."
Dennis applied for assistance through Verda's Place and received gift cards to Aldi and Walgreens. They have helped him buy groceries and fill prescriptions. His diagnosis has prevented him from working steadily, and the gift cards helped him get to the store and put food on the table.
"Verda's Place made the daily surviving and the daily routine a lot less stressful. The extra support was one less thing I had to worry about. It was nice knowing I could go home and eat. It was comforting."
The Research Foundation has collaborated with Bra Couture KC to provide Verda's Place. It helps cancer patients in the Kansas City community who are uninsured or insured by Medicaid. Support is available for utilities, food, gas, medications, and more. Verda's Place also offers comfort items at its appearance center located in the Sarah Cannon Cancer Center at Research Medical Center. Learn more at theresearchfoundationkc.org/verdasplace. Donate to Verda's Place at theresearchfoundationkc.org/givetoverdasplace.