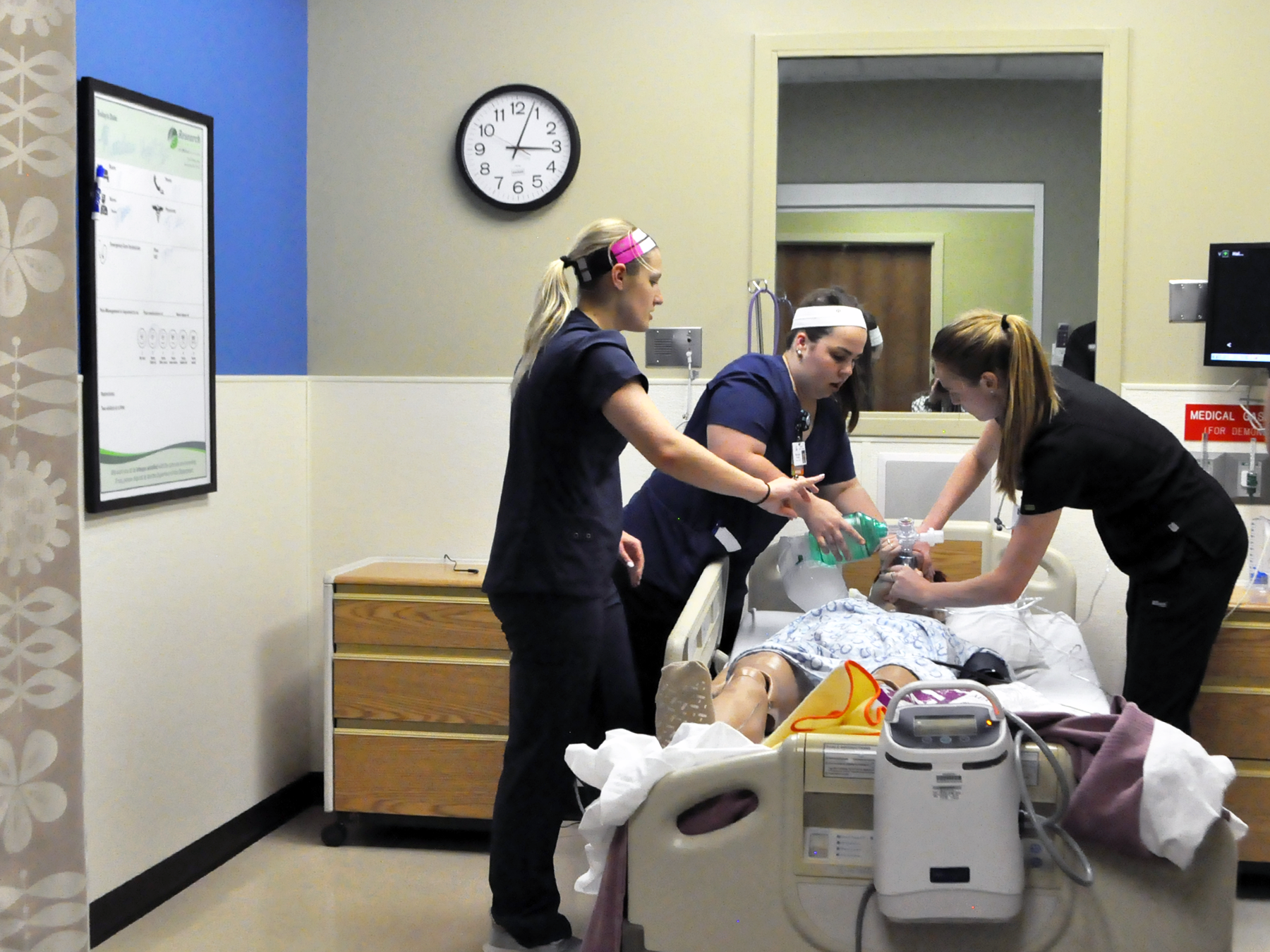 KANSAS CITY, Mo., (Apr. 19, 2021)  – The Research Foundation has awarded scholarships to students accepted into the traditional nursing programs at Avila University, Research College of Nursing, and William Jewell College. A total of $255,771 was provided to 66 students in the three nursing programs.   
"The past year has shown us the tremendous role nurses play in creating a healthy community," Cynthia Randazzo, The Research Foundation president and CEO, said. "As these nursing students prepare to become essential workers, we are proud to support them and provide a path to this vital profession." 
Avila University nursing students were awarded $44,000 in scholarship support. Recipients include Jessica Basurto-Reyes, Jessica Baugh, Mariana Bichara, Ashlee Box, Jessica Callahan, Kaitlin Comstock, Carmaleta Davis, Rachel Fenimore, Alexandra Funes, Taylor Hemme, Eileen Martin, Trinity Morris, Croix Ratzlaff, Paige Reed, Saima Sarwar, Emily Stegall, Maria Valleroy, Lacey Williams, Emily Woods, and Tanner Yeisley.    
Research College of Nursing students were awarded $184,771 in scholarship support. Recipients include Tigist Bannister, Kallee Bartlett, Gavin Benoit, Lydia Ben-okoh, Emma Blanner, Aubry Buckman, Zachary Cegielski, Tara Conrad, Emily Dickson, Ebele Egbuniwe, Sarah Elbert, Meghan Felty, Ashley Fite, Haley Fuller, Faith Garcia, Mary Gathright, Brenna Hampton, Gabrielle Inman, Rachel Beth Kinsella, Alexis Lamb, Ann Leiber, Hannah Maass, Rosa Mazzuca, Kimberly McIntyre-Clark, Margaret Moyer, Christopher Munar, Emily Nowak, Nicole Portillo, Alycia Raya, Vanessa Rosqueta, Angela Sandoval, and Morgan Stern.  
William Jewell College nursing students were awarded $27,000 in scholarship support. Recipients include Haidan Baade, Carley Chancellor, Miranda Daniel, Abigail Dubinski, Alexandra Entz, Gillian Evans, Brieanna Everts, Alexis Kennedy, Anna Beth Lancaster, Erin Pettiecord, Samantha Schumacher and Abigail Thompson.  
Visit theresearchfoundationkc.org/scholarships for more information about eligibility. To make a contribution to undergraduate nursing scholarships, go to theresearchfoundationkc.org/givetonursing.