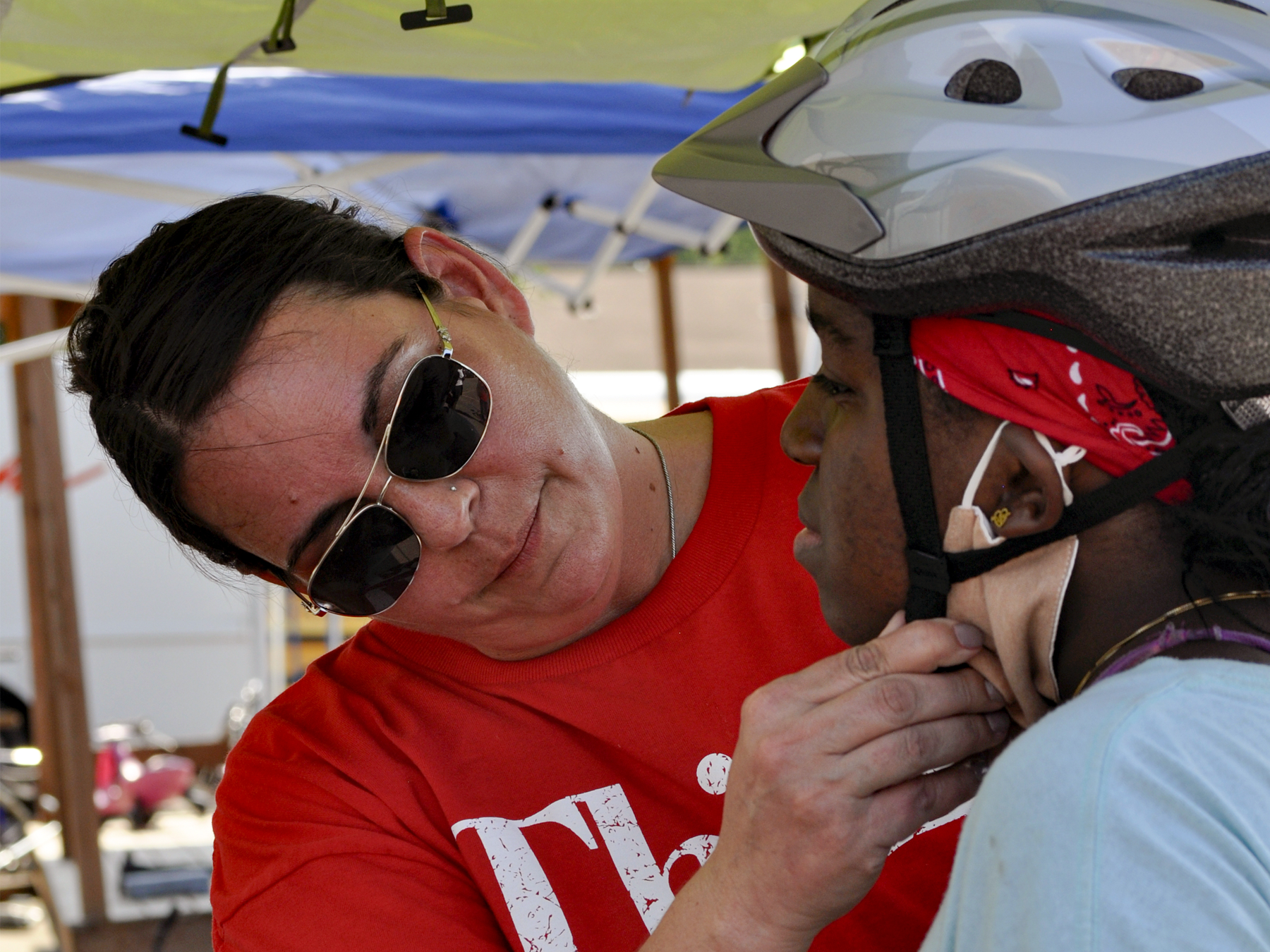 KANSAS CITY, Mo., (Jun. 22, 2021) – The Research Foundation's injury prevention program, ThinkFirst of Greater Kansas City, participated in Operation Breakthrough's Juneteenth celebration by providing free bicycle helmets and fittings.
Through funding from Destination Safe, The Research Foundation and ThinkFirst gave nearly 100 helmets to students at Operation Breakthrough. Members of The Research Foundation staff and Research Medical Center trauma education coordinator Lori Unruh fitted helmets for each child by following a sizing guide that properly protects the brain and focuses on the eyes, ears, and chin. After receiving a helmet, students were given the opportunity to select a refurbished bicycle from The 816 Bike Collective.
"Our injury prevention programs emphasize the importance of protecting your spinal cord and brain," Cynthia Randazzo, The Research Foundation president and CEO, said. "This partnership with Operation Breakthrough allowed us to continue spreading this message and actively prevent injuries at the same time. Despite the 100 degree weather, we met many Kansas City families and encouraged them to ride safely this summer."
ThinkFirst is part of a national, award-winning program that offers free online and in-person assemblies to grades kindergarten through high school. Health educators and brain or spinal cord injury survivors present the importance of making safe choices by preventing injuries to the brain or spinal cord. The presentations are age appropriate and cover a variety of topics including bicycle safety.
Visit theresearchfoundationkc.org/thinkfirst or call 816-276-4955 for more information about their injury prevention efforts.