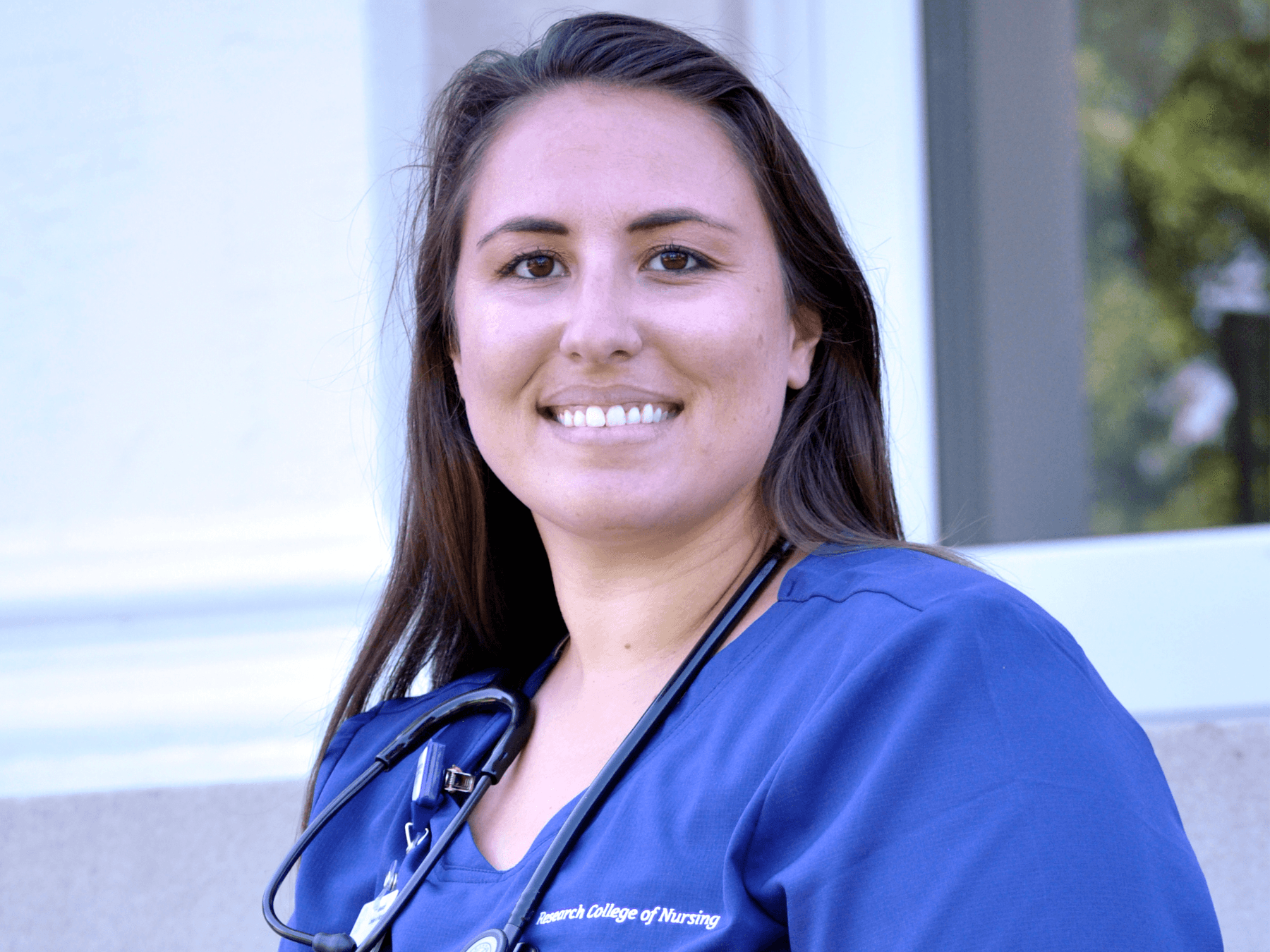 KANSAS CITY, Mo., (Nov. 22, 2021) – The Research Foundation is inviting past donors, nursing supporters, and friends to kick off their year-end giving Tuesday, November 30. The day marks the international holiday Giving Tuesday. The foundation is providing an easy way to give back to the health care field by donating to nursing student scholarships.
Every year, The Research Foundation awards scholarships to nursing students enrolled at Avila University, Research College of Nursing, and William Jewell College. Alycia Raya, a student at Research College of Nursing, was awarded a scholarship in the spring of 2021.
"The thought of student loans and being in debt always weighed heavy on shoulders," Raya, said. "I didn't know if going to nursing school was the right choice or if my family would make it while I was in school."
After The Research Foundation awarded her a scholarship, a burden was lifted off her, her husband, and her children. It made attending school easier and allowed her to focus on her studies without wondering how to pay for school. Giving Tuesday allows those invested in nursing to lessen the financial burden of many other future nurses in Kansas City.
GivingTuesday is a global generosity movement, unleashing the power of people and organizations to transform their communities and their world. GivingTuesday will kick off the generosity season this year by inspiring people to give back on November 30, 2021, and throughout the year. The movement was launched in 2012 as a simple idea: to create a day that encourages people to do good. Over the past nine years, this idea has grown into a global movement that inspires hundreds of millions of people to give, collaborate, and celebrate generosity.
Those interested in giving more students like Alycia a chance should visit theresearchfoundationkc.org/futurenurses. For more details about the GivingTuesday movement, visit givingtuesday.org.