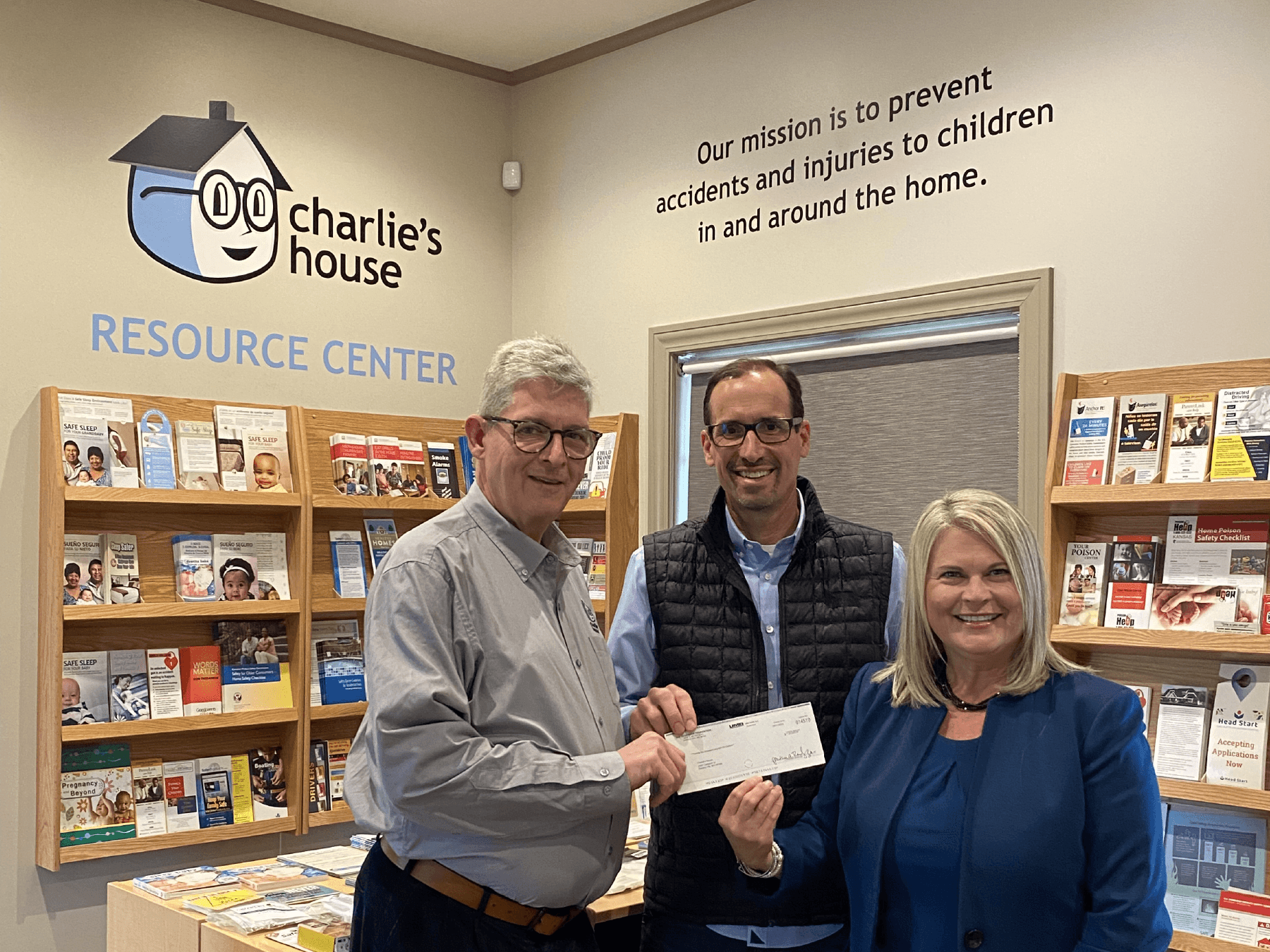 KANSAS CITY, Mo., (Oct. 13, 2022) – The Research Foundation has awarded Charlie's House a $25,000 grant for their Home Visitor Safety Initiative. The funding will be used to create partnerships with home visiting groups and distribute safety devices and educational information to families in the Kansas City area. 
Charlie's House was established and serves as a resource for families seeking safety and injury prevention information. Their mission is to prevent injuries to children in and around the home by increasing safety awareness, public education, and distribution of safety devices.
In 2021, The Research Foundation awarded a grant to Charlie's House for their Safe Now Safe Later program. The program helps families in temporary housing understand the importance of practicing safety precautions once they are established in a permanent home. Families are encouraged to visit the Safety Demonstration House and learn more ways to make their new home safe for their children. A Safety Demonstration House Resource Center also provides them with additional safety devices for their new residence.
"We are excited to partner with Charlie's House again and help expand their scope in our community," Cynthia Randazzo, The Research Foundation president and CEO, said. "The Research Foundation is passionate about injury prevention and the Home Visitor Safety Initiative will allow Charlie's House to keep more families and children safe in Kansas City." 
The grant will help Charlie's House reach 1,800 additional families in the Kansas City area and distribute 5,800 safety devices to families that make a request through a home visit partnership or to those who visit their Safety Demonstration House.
Visit theresearchfoundationkc.org/what-we-do for more information about The Research Foundation's other injury prevention programs including ThinkFirst and Young Traffic Offenders Program.