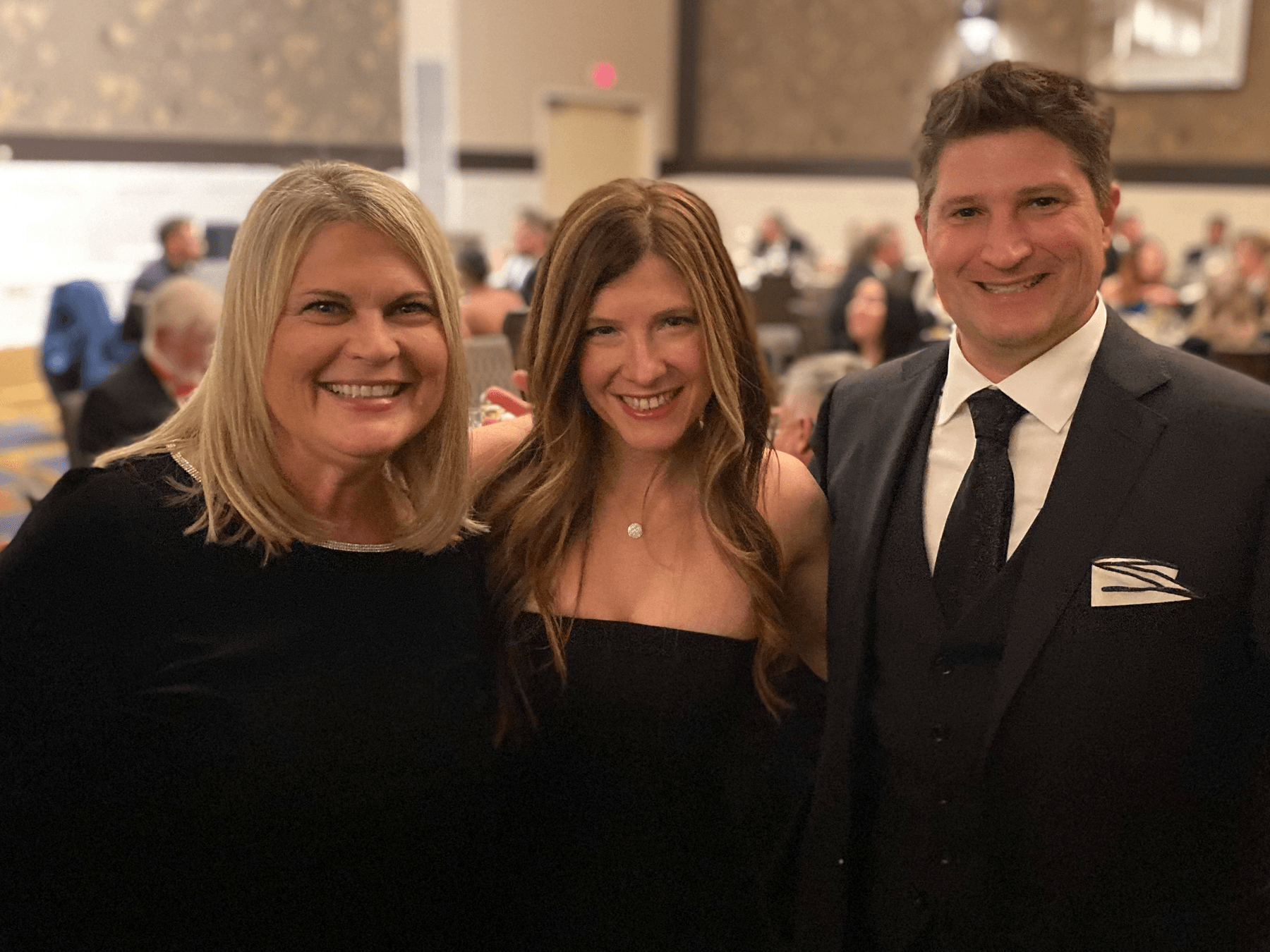 KANSAS CITY, Mo., (Nov. 7, 2022) – Friends and supporters of The Research Foundation celebrated their health-centered programs and partnerships on Saturday, November 5 at the 2022 Candlelight Ball. The event raised nearly $165,000 for initiatives that invest in health care students, health care professionals, patients, and the Kansas City community.
The Candlelight Ball included cocktails, dinner, and music by KC All Stars. Dr. Joel McKinsey, The Research Foundation Board of Directors chair, started the evening by welcoming guests and inviting the KC All Stars to sing happy birthday to Dr. Marjie Wongs, who celebrated a milestone birthday during the event. Dr. Marjie Wongs served as the chair for the event and Dr. Jeff Simpson served as co-chair. Tigist Bannister, a senior at Research College of Nursing and recipient of two undergraduate nursing student scholarships from the foundation, shared her journey to nursing and how each scholarship has helped her during nursing school. Dr. Anne Sly, The Research Foundation Board of Directors vice chair, provided the invocation. Attendees also had the opportunity to participate in the Golden Ticket raffle, a trivia competition, and a complimentary photo booth. Dr. Robert Golder won the Golden Ticket basket that consisted of items and gift certificates valued at more than $7,000. Extant Healthcare won the trivia competition, with LabCorp coming in second place.
Top sponsors included Research Medical Center, UMB Bank, and LabCorp. Other major sponsors include J.E. Dunn Construction and David E. Ross Construction.
Learn more about The Research Foundation's health-centered programs and partnerships at theresearchfoundationkc.org.