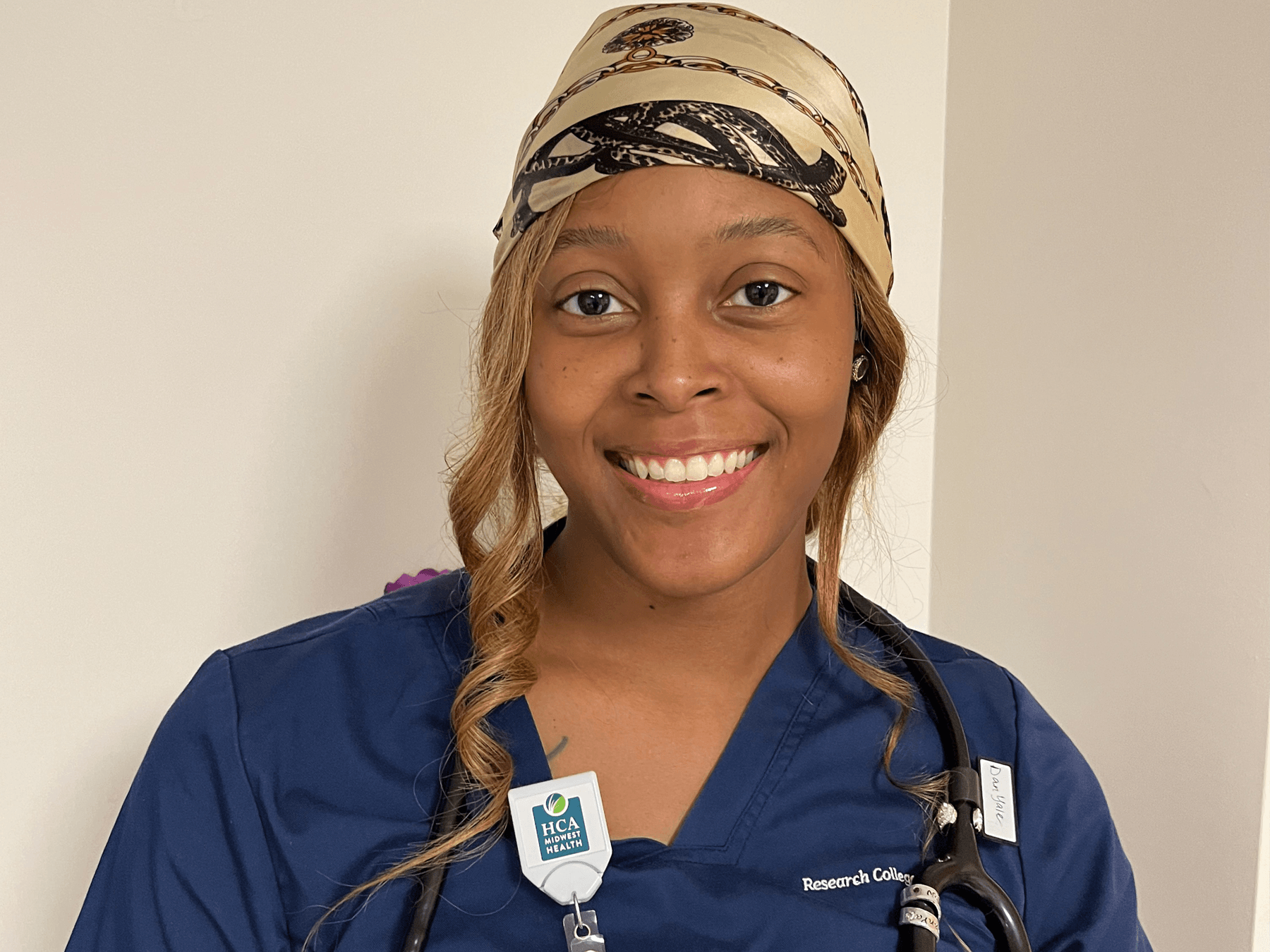 KANSAS CITY, Mo., (Nov. 15, 2022) – The Research Foundation is celebrating Giving Tuesday by raising money for its Nursing Student Emergency Fund. The goal is to raise $5,000 for nursing students in emergency situations on Tuesday, November 29.
The Research Foundation's Nursing Student Emergency fund assists nursing students in emergency situations like housing insecurity, lack of transportation, utilities, food insufficiency, and other needs. The fund is available for traditional BSN and accelerated BSN students at Avila University, Research College of Nursing, and William Jewell College. In 2022, The Research Foundation has already provided $5,000 to students, including Research College of Nursing student DanYale Scott.
"The Nursing Student Emergency Fund was a big hep during a stressful time," Scott said. "Being a full-time student and a mother working with such a rigorous schedule is not easy. Thankfully, The Research Foundation provided the much needed resources for food and gas."
GivingTuesday is a global generosity movement, unleashing the power of people and organizations to transform their communities and their world. GivingTuesday will kick off the generosity season this year by inspiring people to give back on November 29, 2022, and throughout the year. The movement was launched in 2012 as a simple idea: to create a day that encourages people to do good. Over the past nine years, this idea has grown into a global movement that inspires hundreds of millions of people to give, collaborate, and celebrate generosity.
Those interested in donating to The Research Foundation on Giving Tuesday and contributing to the Nursing Student Emergency Fund should visit theresearchfoundationkc.org/givingtuesday. For more details about the GivingTuesday movement, visit givingtuesday.org.