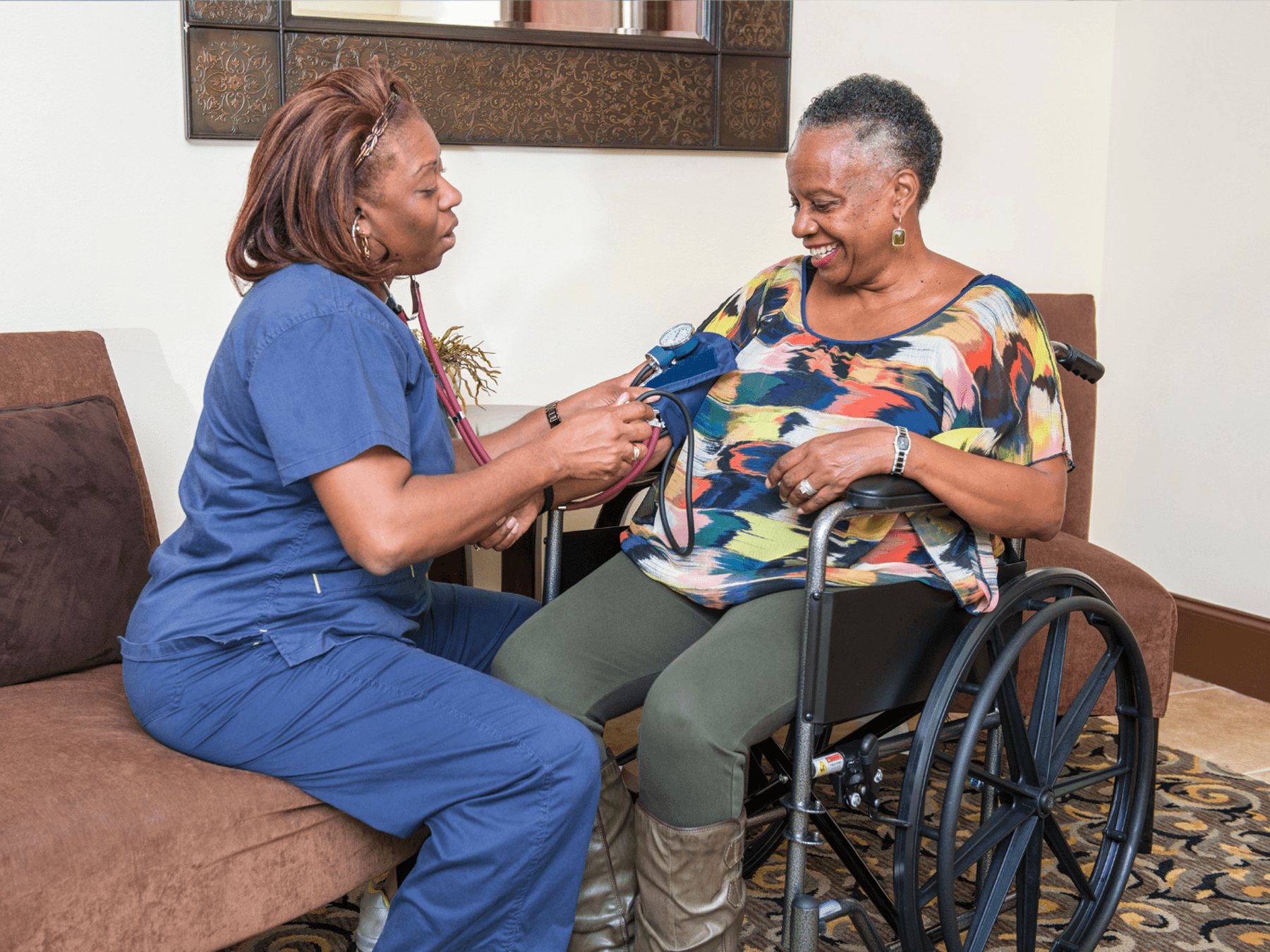 KANSAS CITY, Mo., (Mar. 6, 2023) – The Research Foundation is deepening its investment in the health of the Kansas City community through a new community grants program. In alignment with local needs and the foundation's historic programmatic focus, community grants will be awarded in 2023. The grants will support programs and organizations that expand access to care, promote health equity, address the health care pipeline, and promote retention within the health care workforce.
The Research Foundation will focus its funding on organizations with health-centered missions that primarily serve residents in Jackson County, Missouri, prioritizing urban Kansas City. Approximately $1.7 million is available and awards will range between $25,000 to $50,000. Community grants will be awarded on a one-year cycle.
"We're excited to launch this new community initiative to partner with local nonprofit health organizations and programs to better serve the needs of those in Jackson County," Cynthia Randazzo, The Research Foundation President and CEO, said. "Our priorities, which focus on health care access, equity, and workforce, were developed by local needs assessments and our community grant process has been intentionally developed to foster collaboration and relationship building."
The Research Foundation will launch the new community grants program after providing health-centered programs and forming partnerships in the Greater Kansas City area for decades. Through the generous support of our donors, The Research Foundation currently provides scholarship support for nursing and allied health students, injury prevention education to youth, financial assistance to low-income cancer patients, and many other health-centered initiatives.
The foundation remains committed to its current programs that invest in nursing and allied health students and professionals, patients, and the Kansas City community. To maximize impact, the board of directors determined additional foundation funds could be used to support community health partnerships.
"We are very proud of the health-centered programs we manage. We are excited to expand our reach through partnerships with area non-profits who are also doing outstanding work in health," Randazzo said.
Applications will open on June 1, 2023, with a deadline of September 17, 2023. Applicants will be notified of community grant decisions by December 15, 2023.
The Research Foundation is hosting in-person and virtual community grant informational meetings for organizations to learn more about the focus areas, eligibility, and application process. The in-person meeting will begin at 9 a.m. on June 1, 2023, at Research Medical Center. The virtual meeting is scheduled for 2 p.m. on June 5, 2023. Organizations interested in attending these meetings will be able to RSVP at theresearchfoundationkc.org/communitygrants.
Organizations interested in the new funding opportunities can contact Jennifer Murphy, Director of Community Grants, at jennifer@theresearchfoundationkc.org or 816-276-4812. More information about the new grants program is available at theresearchfoundationkc.org/communitygrants.