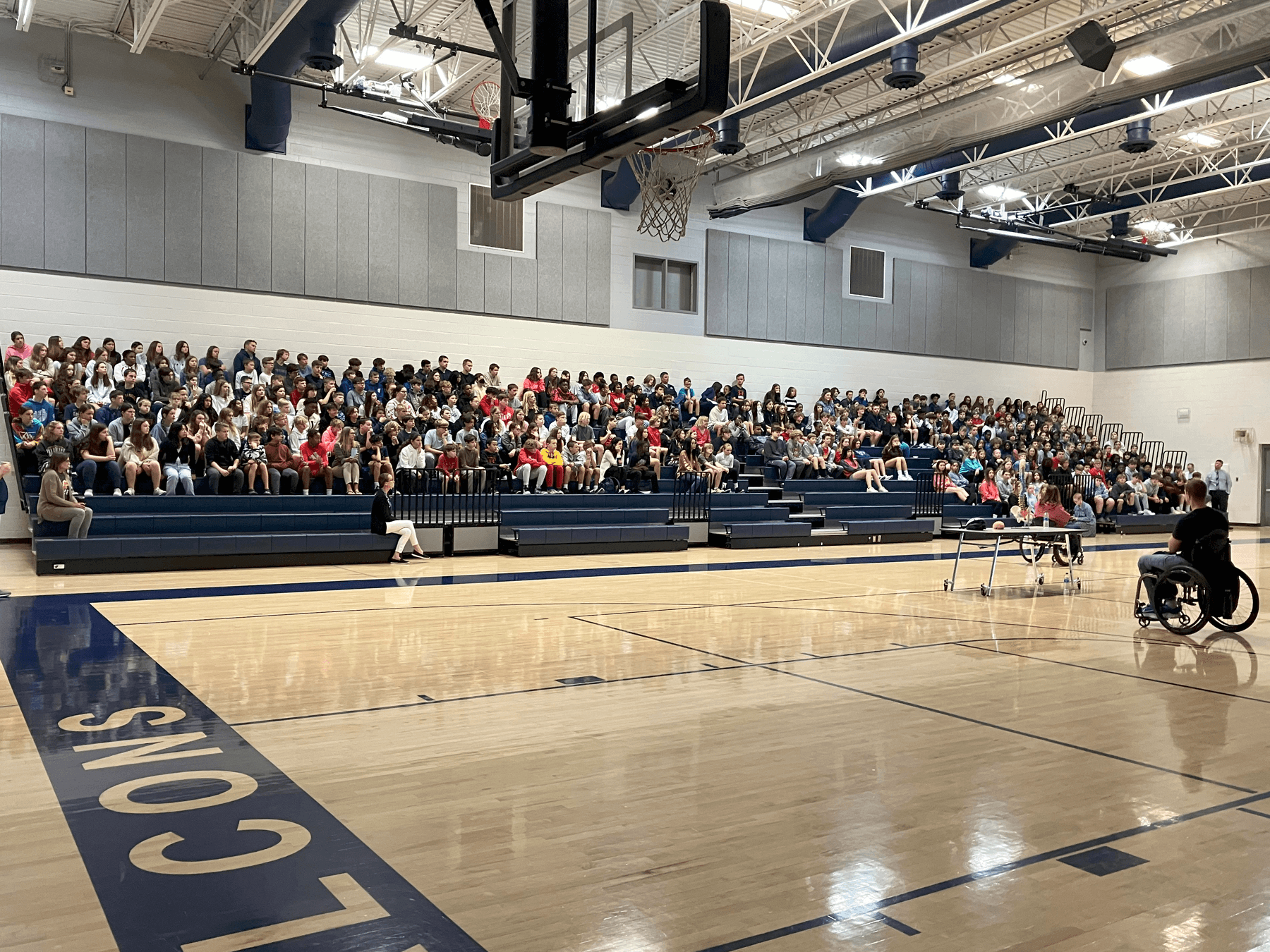 KANSAS CITY, Mo., (May 25, 2023) – The Research Foundation's injury prevention program, ThinkFirst of Greater Kansas City, educated nearly 19,000 students in 59 schools during the 2022-2023 school year.
Representatives from schools that hosted ThinkFirst of Greater Kansas City complimented the engaging speakers, personal experiences shared, and the authenticity of the presentation.
ThinkFirst of Greater Kansas City is part of a national, award-winning program that offers free, age-appropriate programs. Health educators and brain or spinal cord injury survivors present the importance of making safe choices by preventing injuries to the brain or spinal cord. The presentations cover a variety of topics including distracted driving, promoting seat belt usage, sports and recreation safety, helmet usage, motor-vehicle safety, water safety and avoiding violence.
Funding for the 2022-2023 program comes from the Missouri Department of Transportation, Kansas Department of Transportation, and Destination Safe Coalition. This support allows The Research Foundation to offer ThinkFirst programs to school districts across six counties including Cass, Clay, Jackson and Platte counties in Missouri and Johnson and Wyandotte counties in Kansas.
ThinkFirst of Greater Kansas City is now scheduling free school assemblies for the 2023-2024 school year. Email thinkfirst@theresearchfoundationkc.org or visit theresearchfoundationkc.org/thinkfirst for more information.