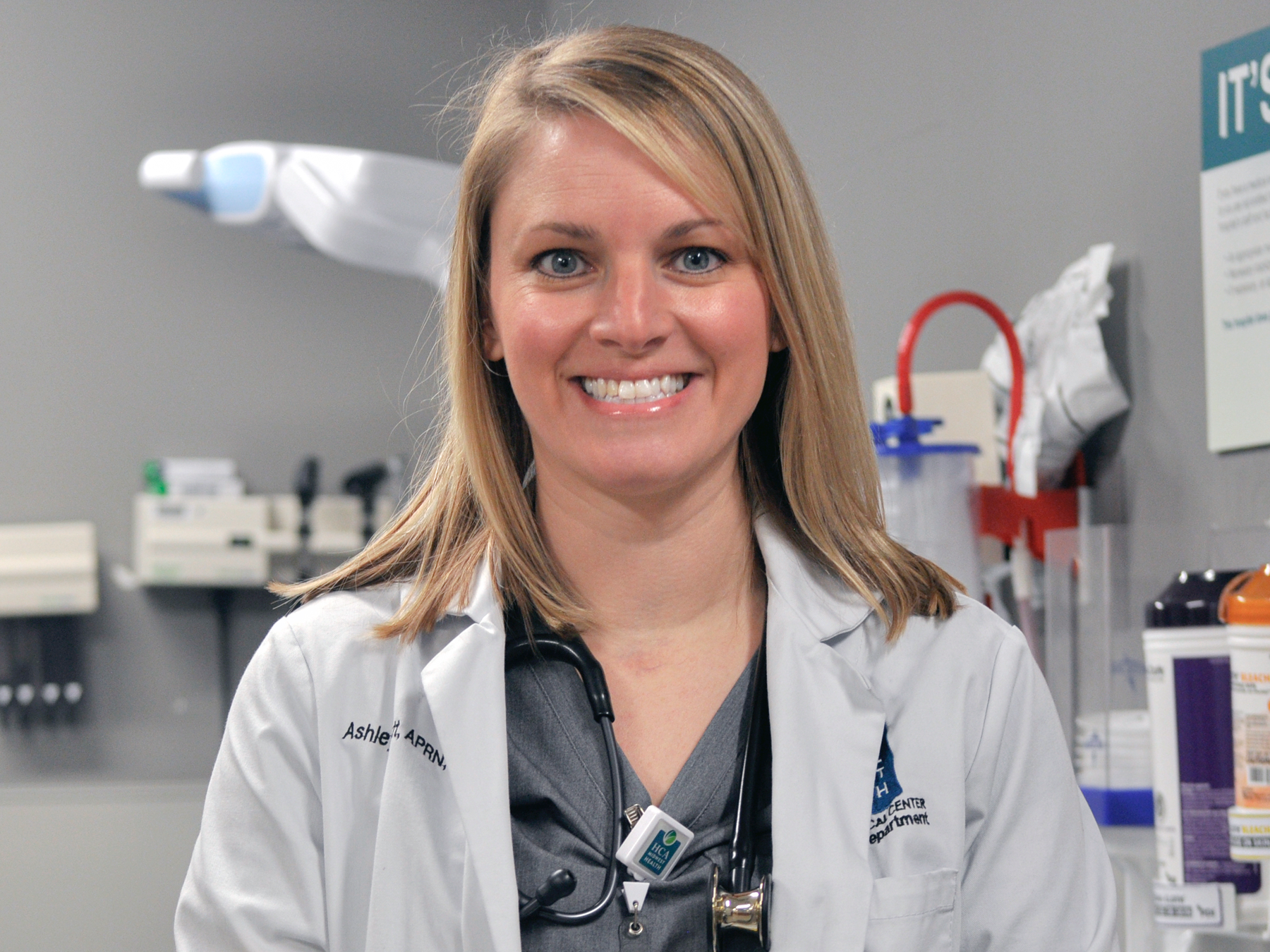 The emergency room provides memorable experiences every day. It requires quick diagnoses minutes after seeing a patient, efficient teamwork, emergency procedures and not knowing what each day will bring. These requirements have become essential during the coronavirus (COVID-19) health crisis.
"Since we are on the frontlines of this pandemic, we are constantly trying to keep up to date on the evidence-based medicine in order to care for our patients in the best way possible. It is a difficult time for everyone in our world, but being inside the hospital might be the hardest because we are seeing the impact of this virus on patients daily. 
Ashley Pratt Deshmukh was drawn to emergency medicine as she was pursuing her nurse practitioner degree. She shadowed an emergency room physician and discovered a role that requires rapid, life changing decisions while being present for patients during their most critical moments.
After graduating from Research College of Nursing in 2008, Ashley worked in the neonatal intensive care unit. She decided to advance her career and skills by pursuing a master's degree as a family nurse practitioner. She received that degree from Research College of Nursing in 2010 and moved to the emergency department in 2015. 
"My career in nursing has always consisted of critical patients. I was meant to take care of others during a critical stage of their life. I can handle the fast pace, quick critical thinking and taking action to help others during an emergency."
Ashley's career of caring for those with critical needs started at Research College of Nursing, where she received a scholarship from The Research Foundation. That scholarship helped give her the gift of an education. That education prepared her to face daily challenges and provide essential care for others during this health crisis – just one reason why she believes supporting nursing students is important.
"The Research Foundation's nursing scholarships continue to support nursing students during the financially difficult situation COVID-19 has created. We need people to pursue nursing careers to help fight this pandemic."
With support, future nurses can choose the profession our world has relied on during COVID-19.
"When I step foot into the emergency room and watch the fight against COVID-19, it can't be described in words. It is truly surreal. I am very proud to work with this amazing and talented team."