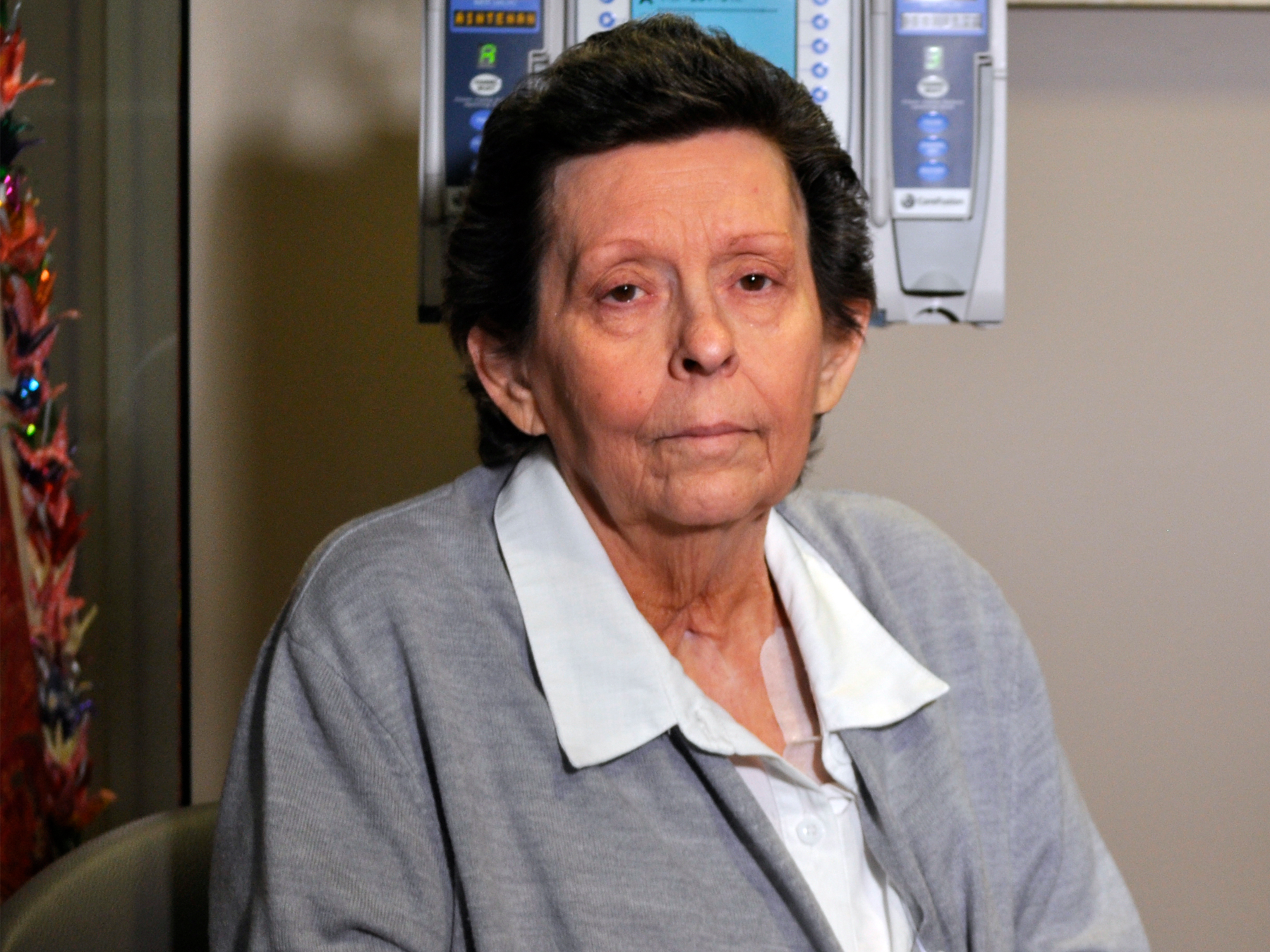 After Jacqueline Candillo was diagnosed with malignant breast cancer in March 2019, she began receiving treatments in the Sarah Cannon Cancer Center at Research Medical Center, the home of Verda's Place. Verda's Place is an appearance and assistance center coordinated by The Research Foundation and funded by Bra Couture KC. The center offers assistance to uninsured and underinsured cancer patients in many forms with the goal of boosting the confidence of patients as they navigate their journey with the disease.
A few months after her diagnosis, Jacqueline visited Verda's Place. She walked away with hats, a scarf, balm and a candle. Eventually, she would benefit from every service Verda's Place has to offer. In addition to the comfort items, Jacqueline received prosthetics, several bras, a wig, a lymphedema sleeve and financial assistance with her rent.
A year after her diagnosis, Jacqueline arrived at Research Medical Center for treatment without her hat from Verda's Place.
"This is the first time anyone has seen my hair in a year. It's been a year since I started coming here."
Jacqueline's hair had finally grown long enough that she no longer needed the hat that kept her head warm. In the year since her diagnosis, Verda's Place helped her face change and embrace progress. During her treatment, she encountered a crying woman just beginning her battle with cancer.
"I told her she's going to be okay. I'm almost done now and I think you're going to be all right."
Jacqueline has used the assistance from Verda's Place to find comfort and strength during a difficult challenge. Now she's hanging up her hat and ready to help others fight.
You can help others fight, too. Make a gift to Verda's Place here.