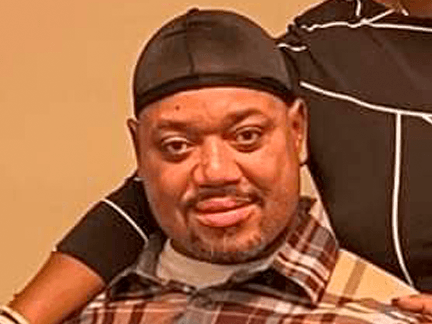 Tarone Hollins had a seizure. Test results from the seizure detected a brain tumor.
"Since then, it's been a roller coaster," Tarone said. "It's forced me to try living independently, find resources and people to help me with what I'm going through.'
The seizure was only the beginning of Tarone's medical journey. A neurosurgeon removed his brain tumor and ran a biopsy. Tarone was then diagnosed with metastatic melanoma in April 2022. After attempting immunotherapy, he recently began a new treatment plan at Research Medical Center.
"Several oncologists have now crossed my path that are helping me fight. This diagnosis was something that I needed to take and realize what I was facing, but I'm not giving up."
Tarone's support system starts with his doctors, but it includes a network of family, friends, and his faith.
"This has strengthened family bonds and my faith. There has been a lot of praying to be healed."
As Tarone works to get better, he has shifted his focus to achieve some normalcy in his life. The strain of his cancer has left him unable to work. He was recently approved for Medicaid and wanted to learn more about resources available to him. So, he met with Victoria, the Sarah Cannon Cancer Center social worker at Research Medical Center.
"You just want to take care of things yourself," he said. 'I let pride get in the way and tried to not ask for help. But when you are in a situation like me, sometimes you need to use the resources that are available to you."
Victoria told him about Verda's Place, an appearance and financial assistance center at Research Medical Center that is coordinated by The Research Foundation and funded by Bra Couture KC. Tarone received gift cards to Aldi, Price Chopper, QuikTrip, and Walgreens. Now, Tarone knows he can buy gas to get to doctors' appointments. He has money to go grocery shopping. His energy can be spent fighting his cancer, not for stability.
"This lifted a huge burden. The people who donate to Verda's Place are giving to those who need it most. I can speak from experience. Going though this is hard. Thank you and God bless those who donated."
The Research Foundation partners with Bra Couture KC to provide Verda's Place. It helps cancer patients in the Kansas City community who are uninsured or insured by Medicaid. Support is available for utilities, food, gas, medications, and more. Verda's Place also offers comfort items at its appearance center located in the Sarah Cannon Cancer Center at Research Medical Center. Learn more at theresearchfoundationkc.org/verdasplace. Donate to Verda's Place at theresearchfoundationkc.org/givetoverdasplace.