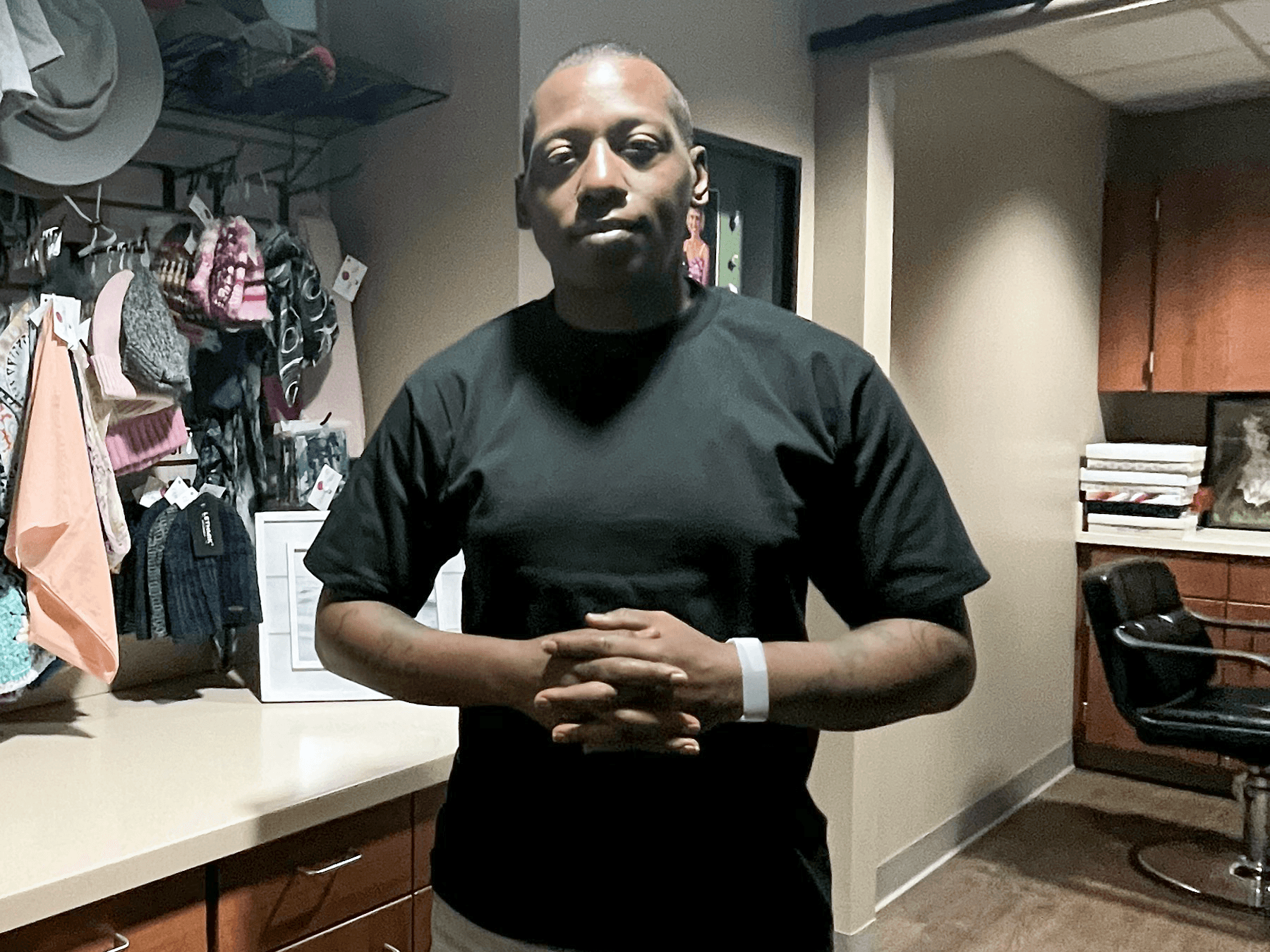 Jason Hunter didn't feel healthy. He could tell something wasn't right. So, when he was diagnosed with stage 3 testicular cancer in February 2023, he wasn't surprised. But he was ready to fight.
"The fight in me automatically kicked in. The people in my life were more surprised to hear of my diagnosis than I was. I was in survival mode."
He began four cycles of chemotherapy, which forced him to quit his job as a security officer. The treatment took time, and he was left with no income. Jason's circle of support suggested he find financial assistance, and that's how he was introduced to Verda's Place.
"I vaguely remember everything that happened during treatment, but Verda's Place helped me during a storm. They helped me keep my place by paying rent at a critical time. I lost all my hair, and they gave me caps to cover my head. What I needed at that moment; they gave me without delay. It helped a lot."
After Verda's Place provided hats for Jason, helped him pay his rent, and allowed him to focus on the fight in front of him, he could look forward. Now, he is concentrating on being cancer free.
"I've been told I'm cancer free, but it's a process and I'm still being monitored. My plan is to grow old, get married, and live a healthy, spiritual life with a great testimony to give."
The Research Foundation partners with Bra Couture KC to provide Verda's Place. It helps cancer patients in the Kansas City community who are uninsured or underinsured. Support is available for utilities, food, gas, medications, and more. Verda's Place also offers comfort items at its appearance center located in the Sarah Cannon Cancer Center at Research Medical Center. Learn more at theresearchfoundationkc.org/verdasplace. Donate to Verda's Place at theresearchfoundationkc.org/givetoverdasplace.