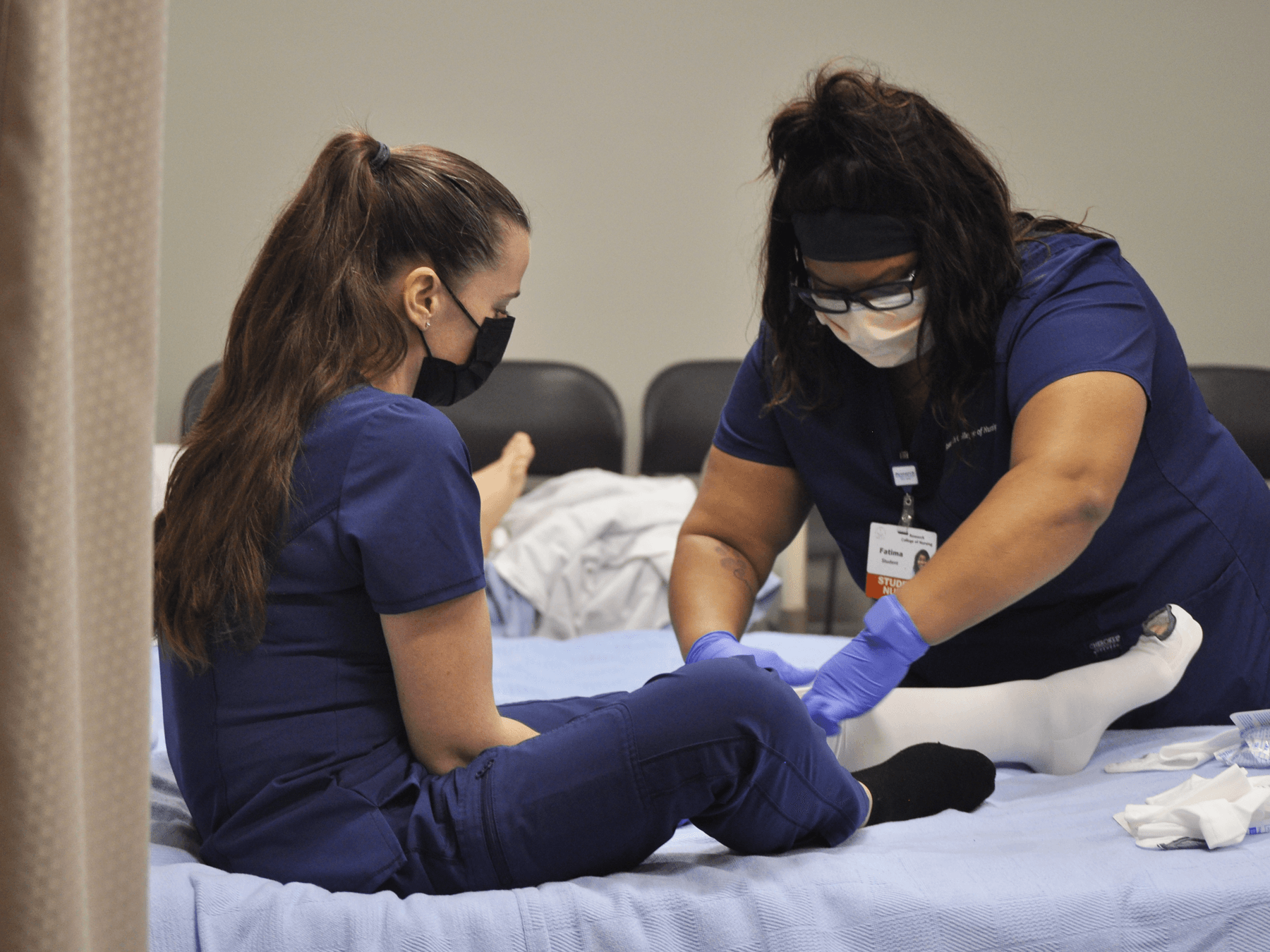 KANSAS CITY, Mo., (Jan. 3, 2023) – The Research Foundation is now accepting scholarship applications from traditional nursing and doctoral physical therapy students accepted into select regional programs.
Nursing students accepted into the traditional Bachelor of Science in Nursing (BSN) programs at Avila University, Research College of Nursing, and William Jewell College and have a minimum cumulative GPA of 3.0 are eligible to apply. Nursing Accelerated Option and Nursing Accelerated Track students are not eligible to apply.
In 2022, The Research Foundation supported the education of 38 students by awarding $292,310 to nursing students enrolled at the three schools.
The Research Foundation is also accepting scholarship applications from students in enrolled in the Doctor of Physical Therapy (DPT) programs at Rockhurst University, the University of Kansas, or the University of Missouri-Columbia.
Eligible students must be entering their second year of the DPT program with a graduation date of December 2024 at Rockhurst University or May 2025 at the University of Kansas or University of Missouri-Columbia. Students must have a minimum GPA of 3.0 to be eligible to receive a scholarship.
The Research Foundation awarded $38,000 to Doctor of Physical Therapy students from the three schools in 2022.
Both TBSN and DPT scholarships can only be applied to tuition. The deadline to apply for each scholarship is April 1. Students interested in applying can begin the application process at theresearchfoundationkc.org/scholarships.